Natural Language Conversion
Converting your model to Natural Language can be done quickly and easily. It is perhaps the single most impactful thing you can do to facilitate comprehension and better collaboration. A plan can be converted to natural language via a wizard during the import process, or via selecting various cells and marking them as row or column labels.
If the Natural Language Wizard was not used immediately during the import process, you can do it manually following some simple steps. Each of these actions are found on the context menu after selecting some cells, and right-clicking:
| Conversion Type | Process |
| --- | --- |
| Naming Columns | Highlight a single row of cells, right click, and select "Move Cells to Columns" |
| Naming Rows | Highlight a single column of cells, right click, and select "Move Cells to Attributes" |
| Creating Section Labels | Highlight a single cell, right click, and select "Move Cell to Section Label." Section Labels help organize various vertically-grouped sections of rows. |
Section labels can also be created from row headers (attribute names) that don't have any cells associated with them. Right click the row header and select "Convert to Section Label."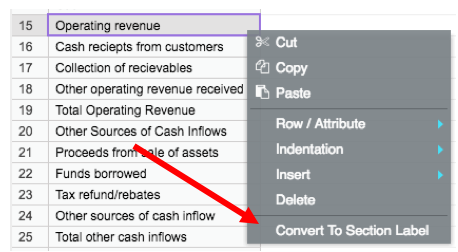 Once this is done, either for all tabs, or just a portion of a single tab, cells will automatically describe themselves using a combination of those labels, and formulas describe themselves using those cell descriptions. Here's a picture of a portion of one tab before conversion: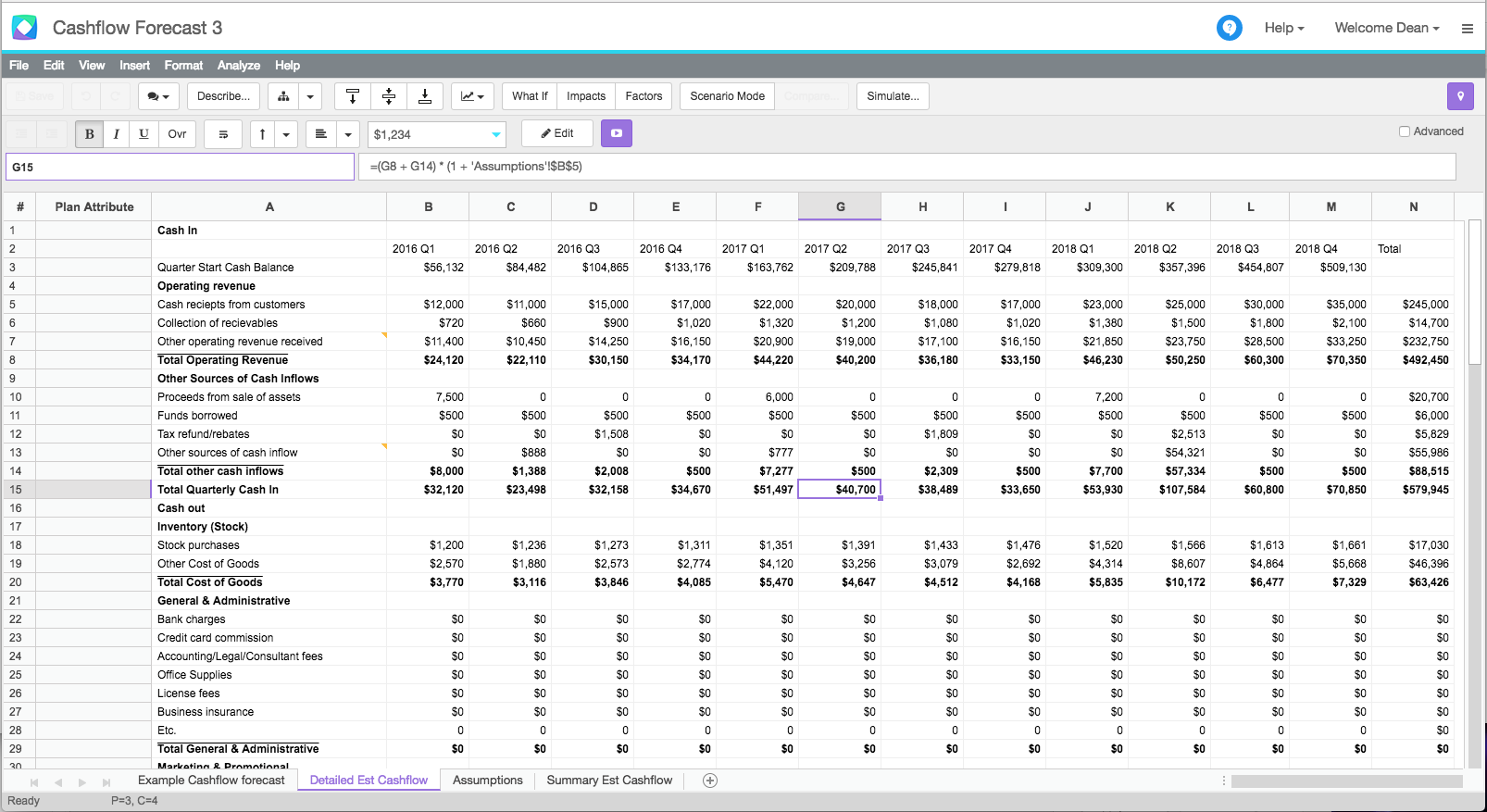 And after: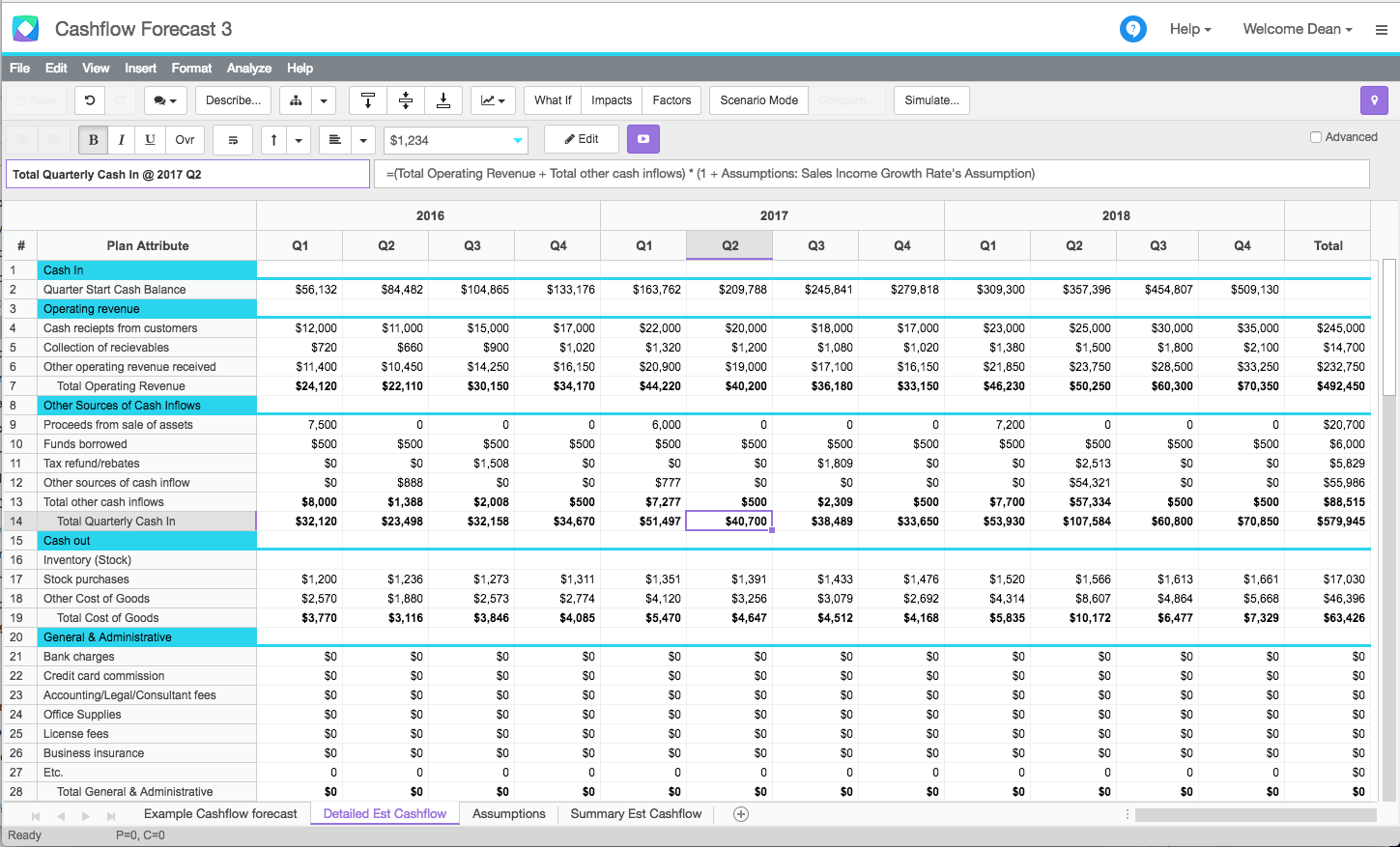 When clicking on any particular cell, what used to look like this:

Now looks like this:

Returning to Cell Relationships Navigator and our previous example, notice that it now tells a better story: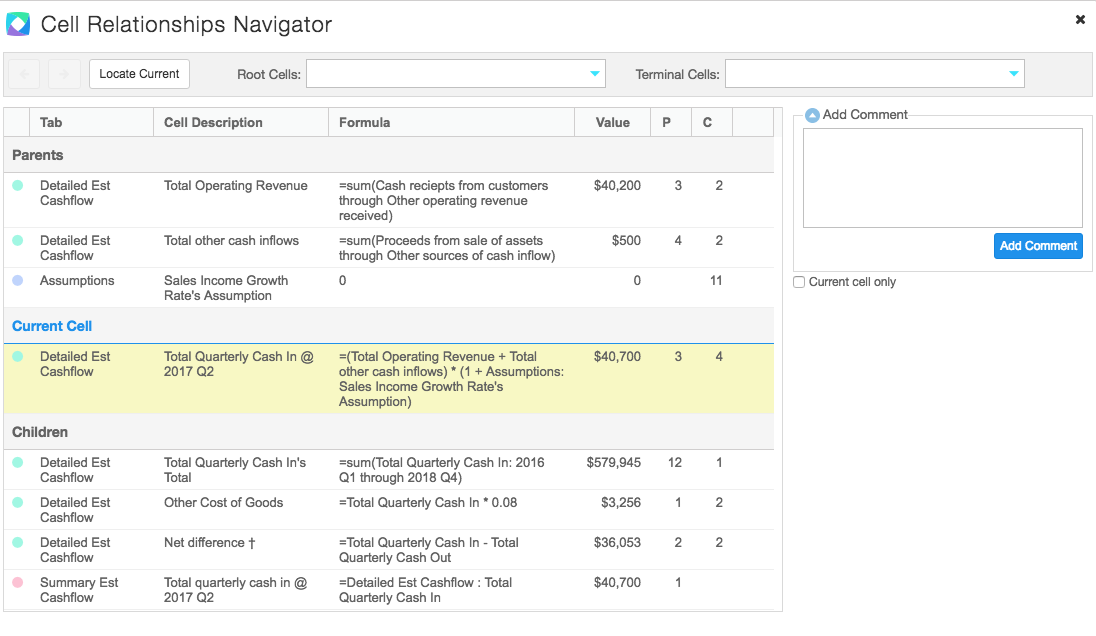 As you move around in the Navigator, you may encounter rows that have poorly descriptive names, like "Row22." This can happen if a row has data or values in it, but did not have a label when converted to natural language. Simply go to that row's header, which will be blank, and type a better name.